Looks like the US Government is going to bail-out General Motors, but GM is surely not the only US Automaker hurting, as both Ford and Chrysler have seen better days. Buick not only posted a retail sales increase of 7% last month, its best October since 2003, but it was also the first American auto brand to crack the top three in Consumer Reports' Car Reliability Survey rankings since the survey began in the early 1980s.
The company is betting its future on expanding sales of software products, including to automakers and other manufacturers, after largely ceding the smartphone market to rivals including Apple Inc (AAPL.), Alphabet's (GOOGL.) Google and Samsung Electronics Co Ltd ().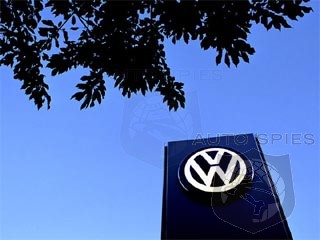 The German automaker also has plans to launch commercial trucks that would rival concepts from Nikola Motors and other manufacturers beginning to announce plans for heavy-duty transport Mercedes would have a sub-brand devoted to these electrified models similar to the BMW i line of vehicles on the road now.
Meanwhile, we're in the midst of a deluge of new EV concepts, from Volkswagen, Mercedes, BMW and others ( the only notable holdout is Ferrari ). Even Sergio Marchionne, the Fiat Chrysler Automobile CEO who once begged people to not buy his money losing Fiat 500 EV, could surrender to fashion at some point and roll out an electric-car master plan.
Meanwhile, the US Automakers and UAW are not the only industry that wishes to have a bailout, there is also the Boeing Company that wants to have money and their union will do anything to get better benefits and higher pay, even if they have to stop the company's latest high-tech fuel efficient jet airliner.